Customized Email Campaigns for Your Dealership
View our sample Email Templates for this month and submit your request by filling the form out below.
The first available designer will respond back to you. Each template is numbered in the upper left corner, so let us know which template number(s) you would like to use along with the specials you have for this month.
Each template will be customized to your dealership.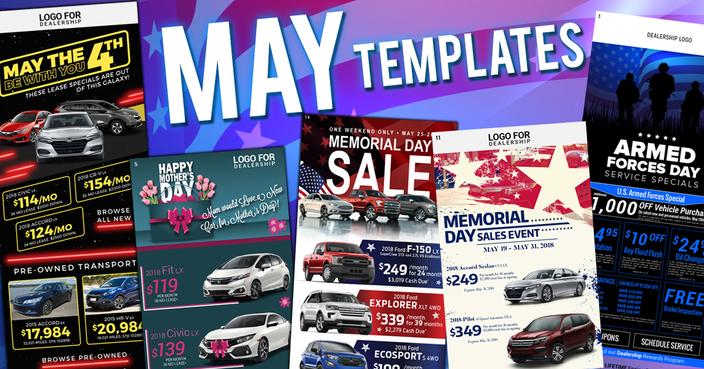 Memorial Day Templates
Start your summer off with a bang w/ these Memorial Day templates.
May Templates
May Email Campaign Templates are in. Click to get started.
Contact the Dealership For Life Email Campaign Team.
Our team of campaign strategists and graphic designers stand ready to customize your next campaign for success. Contact us using the form below.
Having trouble using the form? Email us with your request at graphics@dealershipforlife.com.
Please allow up to 48 hours for your first proof.